Ben G. Scott
Owner/Broker

Krystal M. Nelson
NMQB #15892
TX / CO

Gerald M. Smith
TX/NM/OK Broker Associate

Robert D. Nelson
TX Sales Associate

Tony R. Gabel
NM Sales Associate

Feller Hughs
TX Sales Associate

Ben Scott Jr.
TX/NM Sales Associate
Klay Clearman
TX Sales Associate
Bill West
NM Sales Associate

Ron Deeds
NM/CO Sales Associate

Carla Deeds
NM/CO Sales Associate

Anessa G. Friemel
TX Sales Associate

Lee Gabel
TX Sales Associate
Phone
(800) 933-9698
(806) 647-4375
5:00 am - 10:00 pm CST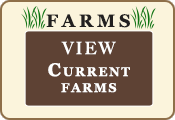 NEW MEXICO RANCHES

Frontier Ranch

6,423.45 deeded acres more or less divided into Two Parcels.

Between Santa Rosa and Tucumcari, New Mexico North of Interstate 40 All Native Grass for livestock grazing & Hunting.

Wild life on the ranches consists of Mule Deer, Antelope, Quail and Dove. Grasses on the ranch include Blue Grama, Side Oats, Sand Drop Seed, Tabosa and Sacaton. The ranches have adequate cedar and mesquite trees for winter protection and wildlife habitat. The ranches are listed for sale as one ranch however Broker will submit bids to the owners for their consideration on either parcel.




Grey Fox Ranch

2,919.85 acres more or less. Located in close proximity to the north parcel of the Frontier Ranch which is an asset to both ranches.

Cattle working pens and water wells. Grasses on the ranch and common to the area are Blue Grama, Sideoats Grama, Tobosa, Sand Drop Seed and Sacaton with some Cedar and Mequite trees.

Deer, antelope and quail are found on the ranch and in the general area of the ranch.




DVR Lake Ranch

All native grass ranch for livestock grazing/hunting/recreation!
Located on both north & south shores of the Ute Lake reservoir–Logan, New Mexico. 22,639.44 acres +/- (10,254.44 deeded – 12,385.5 State Lease) watered not only by wells & pipeline but also the lake itself on both shores. Excellent location on all weather roads and payment.

Harding and Quay Counties, NM

Ute Lakeview Home and Acreage

Two Story-Walkout
Bedrooms: 4, Baths: 3.5, 3 Fireplaces, Office
Square Feet (+/-): 5,046 (per tax office)
3.23 Acres +/-


Custom and Immaculate! Views from every room. Media room-Full bar. Decks, Gazebos, Firepits and A+ Landscape. Some furnishings and appliances included at the right price!

DeBaca County, NM

Apple Jack Ranch

Irrigated Orchard and Home
East side of Fort Sumner, NM on US Hwy 60
7.616 Acres +/-
Fruit and Nut trees and Grapes
Unique red, barn style home and fruit stand

Guadalupe County, NM

La Esquina Ranch

22,000 acre working cattle ranch situated in central NM with the ranch headquarters located at the northeast edge of the city limits of Vaughn and continuing northeast towards Santa Rosa, New Mexico along Hwy 54 with part of the ranch divided by Hwy 54. Summer light weight steers and heifers with the open, rolling terrain making a yearling operation work well. cow/calf operations are also predominant in the area.

Lincoln County, NM

Little Black Peak

Located NW of Carrizozo, NM.13,322 deeded acres (+/-)-8,457 BLM acres (+/-)- 2,320 State Lease acres (+/-). Gently rolling uplands, buttes and hills. Blue grama and Tobosa grasses. Stucco home, metal frame shop, cattle working facility. Cattle Grazing, Hunting, Two Center Pivots for farming (unused at this time).

Quay County, NM

Woods Farm&Ranch

480 Acres +/-. Dryland farming or irrigation with 365.9 acres of Arch Hurley water rights. Summer and/or winter grazing.

Fenced for livestock production Some broken terrain allowing protection for livestock. An old rock house and barn in this broken area apparently dates back to the late 1800's/early 1900's offering a small piece of the Old West!


Box Canyon Ranch

2,400 acres deeded land plus 80 acres of State Lease. Wet weather creek, mesas, rimrock and broken country with a good variety of native grasses.

The home at the headquarters is older but has been remodeled. Barn/horse pens, loading chute, working barn with chute, sorting alleys, etc.
Wildlife on the Box Canyon Ranch include deer, quail, turkey, antelope and other game.

Mine Canyon Ranch

1,063 Deeded Acres

Native Grass

Northwest of Tucumcari

Close proximity to "12 Shores Development"

and Ute Lake.

Quay County
Alfalfa and Livestock

This is a neat, clean, well-appointed and well-cared for, combination farm and livestock operation which will work well for irrigated hay production combined with livestock.

San Jon 400 Acres

The Farm Service Agency has designated 396.97 acres of this property as farmland with 390.29 acres of the 396.97 acres being designated as cropland with 150.5 base acres of wheat and 200.8 base acres of grain sorghum. The property has been "TURNED BACK" to grasses native to the area and is currently being utilized by the owner for summer and/or winter grazing.

Yellow House Ranch

*PRICE REDUCTION*

Ranch / Home / Barn
Acres: 256.22 Acres
NE of San Jon

Nice weekend place with Ute Lake nearby.

Airport Drive

Home / Equine Facility Recreation/Livestock/Farming
Acres: 160 Acres
3 ½ mi. East of Tucumcari on I-40 to Hwy. 286 and ½ mi. N.

Henson Farm

129 Deeded Acres

Arch Hurley Water Rights

East of Tucumcari

Farmland

Union County, NM

Shady Tree Ranch

BUY THE IMPROVEMENTS!
LEASE THE LAND!
640 acres more or less
Sprinker Irrigated Farmland
Grassland and Home
South of Clayton, NM


Canyon View Ranch

*PRICE REDUCTION*


Grassland/Recreation/Commercial or Residential Development. 1,533 acres +/-. North of Clayton on Hwy 370 (Lake Road) just north of the 5 States Livestock Auction Barn. Strength of the grasses and consistent rainfall throughout the years coupled with the beauty, aesthetic value, history and recreation in the area. A very prominent point in the value of the ranch is a volcanic rock quarry for mining and crushing of rock used for road building materials and base ballast for railroad track.

33 Mountain View

20 acres more or less
Residential/Horse property
4 miles east of Clayton, New Mexico

San Miguel County, NM

South Conchas Ranch

West of Conchas Dam. All native grass ranch for livestock grazing/hunting/

recreation. Total Acres–9,135 acres+/-, Deeded–6,670 acres +/-, BLM Lease–320 acres+/-, NM State Lease–40 acres +/-, Free Use–2,106 acres +/-. Mostly rolling terrain with wet weather creeks crossing the ranch, Conchas Lake backs up on to the ranch in the various draws and canyons when full. Good hunting and recreation. Nice Home, Shop and Cattle gathering/working pens. Great place to enjoy the beauty of New Mexico coupled with ranching in a warm climate, hunting and recreation.
Scott Land Company LLC ~ Mailing address: 1301 Front Street~Dimmitt, Texas 79027
Physical Office Address: 1368 North Hwy. 385~Dimmitt, Texas.
Phone: (800) 933-9698 ~ (806) 647-4375 5:00 am - 10:00 pm CST
INTERNATIONAL DIALING INSTRUCTIONS
Independently owned in the Real Estate Business for over half a century,
specializing in farms and ranches, both Dry and Irrigated




The information contained herein is as obtained by Scott Land Company LLC - Dimmitt, Texas from the owner and other sources and even though this information is considered reliable, neither broker nor owner make any guarantee, warranty or representation as to correctness of any data or descriptions and the accuracy of such statements should be determined through independent investigation made by the prospective purchaser. This offer for sale is subject to prior sale, errors and omissions, change of price, terms or other conditions or withdrawal from sale in whole or in part, by seller without notice and at the sole discretion of seller. Readers are urged to form their own independent conclusions and evaluations in consultation with legal counsel, accountants, and/or investment advisors concerning any and all material contained herein.