Ben G. Scott
Owner/Broker

Krystal M. Nelson
NMQB #15892
TX / CO

Gerald M. Smith
TX/NM/OK Broker Associate

Robert D. Nelson
TX Sales Associate

Tony R. Gabel
NM Sales Associate

Feller Hughs
TX Sales Associate

Ben Scott Jr.
TX/NM Sales Associate
Klay Clearman
TX Sales Associate
Bill West
NM Sales Associate

Ron Deeds
NM/CO Sales Associate

Carla Deeds
NM/CO Sales Associate

Anessa G. Friemel
TX Sales Associate

Lee Gabel
TX Sales Associate
Phone
(800) 933-9698
(806) 647-4375
5:00 am - 10:00 pm CST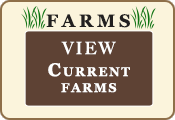 Commercial Properties

Castro County, TX

210 W Halsell

PRICE REDUCED!! $90,000.00

Very Nice brick building, approx 4,900 sqft, ample parking, beautiful chapel, foyer, meeting rooms, offices, utility/maint room, storage, restrooms, kitchen/break room, central heat/air.

714 S Hwy 385

Prime Commercial Location-corner of Hwy 385 and FM 3215, city limits, warehouse space/remodeled office space/storage, scales, perimeter fencing.

501 SE 2nd
Industrial Building

Industrial Building with additional vacant lots. Over 10,000sqft includes Store Front, Office, Bathroom, Storage and Workshop with concrete floor, electricity, heaters, two overhead doors and an additional semi-enclosed storage area on the north side of building.

Hwy 194 Commercial

This is a commercial location with a nice office/shop combo, nice size workshop and other out buildings located approximately 5 miles southeast of Dimmitt on Highway 194.all-weather parking areas and all-weather access to the highway.

112 W Bedford

Good location on a main street in Dimmitt. Nice, brick, office building, approx 2,795 sqft, ample rear parking, foyer, multiple offices, utility/maint room, storage, restroom, kitchen/break room, central heat/air.

Dimmitt Welding
and Electric

Fully operational machine & welding shop. Fully stocked retail "farm & ranch" supply store. ALL EQUIPMENT, MACHINES, ROLLING STOCK, INVENTORY & TOOLS INCLUDED WITH THE SALE OF THIS PROPERTY "LOCK, STOCK AND BARRELL".


Walking G Arena

The Walking G Arena is well located just on the edge of town. 6.65 acre tract.

Rodeo/Roping Arena, Horse Stalls and RV hookup.

DeBaca County, NM

Apple Jack Ranch

Irrigated Orchard and Home
East side of Fort Sumner, NM on US Hwy 60
7.616 Acres +/-
Fruit and Nut trees and Grapes
Unique red, barn style home and fruit stand


Hutchinson County, TX

Multifaceted Multipurpose Property

PRICE REDUCED! $210,000


33.9 acre tract ideally located for all types of businesses and developments such as an RV park, RV storage, multiple storage units, all types of welding shops, shops for light manufacturing and/or some type of residential/commercial development. A great ground cover of native grass with large trees also makes this property ideal for horses, cattle and all other types of livestock. Fully fenced affording the opportunity for livestock grazing and security. Let's Look!!!

Ochiltree County, TX

Perryton Development 10

10 acres residential or commercial development located on the side south of Perryton, Texas, just one block off of major Hwy 83. Across Hwy 83 from this property, new hotels and other new business's have gone up in the last couple of years. Worth a look...

Randall County, TX

Palo Duro Creek

West of Canyon 281.63 +/- acre Irrigated Farm/Ranch along the Palo Duro Creek. Properties such as this in close proximity to Amarillo and Canyon are a rare commodity today. Excellent development property for the current market.
Scott Land Company LLC ~ Mailing address: 1301 Front Street~Dimmitt, Texas 79027
Physical Office Address: 1368 North Hwy. 385~Dimmitt, Texas.
Phone: (800) 933-9698 ~ (806) 647-4375 5:00 am - 10:00 pm CST
INTERNATIONAL DIALING INSTRUCTIONS
Independently owned in the Real Estate Business for over half a century,
specializing in farms and ranches, both Dry and Irrigated




The information contained herein is as obtained by Scott Land Company LLC - Dimmitt, Texas from the owner and other sources and even though this information is considered reliable, neither broker nor owner make any guarantee, warranty or representation as to correctness of any data or descriptions and the accuracy of such statements should be determined through independent investigation made by the prospective purchaser. This offer for sale is subject to prior sale, errors and omissions, change of price, terms or other conditions or withdrawal from sale in whole or in part, by seller without notice and at the sole discretion of seller. Readers are urged to form their own independent conclusions and evaluations in consultation with legal counsel, accountants, and/or investment advisors concerning any and all material contained herein.