Ben G. Scott
Owner/Broker

Krystal M. Nelson
NMQB #15892
TX / CO

Gerald M. Smith
TX/NM/OK Broker Associate

Robert D. Nelson
TX Sales Associate

Tony R. Gabel
NM Sales Associate

Feller Hughs
TX Sales Associate

Ben Scott Jr.
TX/NM Sales Associate
Klay Clearman
TX Sales Associate
Bill West
NM Sales Associate

Ron Deeds
NM/CO Sales Associate

Carla Deeds
NM/CO Sales Associate

Anessa G. Friemel
TX Sales Associate

Lee Gabel
TX Sales Associate
Phone
(800) 933-9698
(806) 647-4375
5:00 am - 10:00 pm CST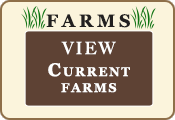 PRICE REDUCTION!!

State: Texas

Region: Southwest

County: Crockett

Property Type: Hunting/Cattle Ranch

Acres: 1,458 acres more or less

Taxes: Approximately $774.59 annually

Location: Approximately 30 miles
south of Ozona, Texas



Triple Draw Ranch is a high-fenced 1,458 +/- acre property that would be ideal for a corporate retreat or the avid outdoorsman in a hunting partnership. The property is populated with an improved whitetail herd, axis deer, turkey, dove, quail, and other wildlife. A mountain lion was taken on the property this winter. A deer count was done on the property in November of 2014 and harvest of deer for the season was done accordingly.

Improvements include a nice 1,400 +/- sq.ft hunting lodge built with Austin Stone and Austin Stone fireplace. The Austin Stone lodge was constructed in 2007 and consists of a large open room, with one bathroom and a kitchen. Additional improvements include nine deer blinds, nine corn feeders, five protein feeders, water well, eight water troughs, etc… An above average number of Live Oaks cover the draws that comprise the ranch.

This is an exceptional game ranch with great access from highway frontage!
Scott Land Company LLC ~ Mailing address: 1301 Front Street~Dimmitt, Texas 79027
Physical Office Address: 1368 North Hwy. 385~Dimmitt, Texas.
Phone: (800) 933-9698 ~ (806) 647-4375 5:00 am - 10:00 pm CST
INTERNATIONAL DIALING INSTRUCTIONS
Independently owned in the Real Estate Business for over half a century,
specializing in farms and ranches, both Dry and Irrigated




The information contained herein is as obtained by Scott Land Company LLC - Dimmitt, Texas from the owner and other sources and even though this information is considered reliable, neither broker nor owner make any guarantee, warranty or representation as to correctness of any data or descriptions and the accuracy of such statements should be determined through independent investigation made by the prospective purchaser. This offer for sale is subject to prior sale, errors and omissions, change of price, terms or other conditions or withdrawal from sale in whole or in part, by seller without notice and at the sole discretion of seller. Readers are urged to form their own independent conclusions and evaluations in consultation with legal counsel, accountants, and/or investment advisors concerning any and all material contained herein.