Ben G. Scott
Owner/Broker

Krystal M. Nelson
NMQB #15892
TX / CO

Gerald M. Smith
TX/NM/OK Broker Associate

Robert D. Nelson
TX Sales Associate

Tony R. Gabel
NM Sales Associate

Feller Hughs
TX Sales Associate

Ben Scott Jr.
TX/NM Sales Associate
Klay Clearman
TX Sales Associate
Bill West
NM Sales Associate

Ron Deeds
NM/CO Sales Associate

Carla Deeds
NM/CO Sales Associate

Anessa G. Friemel
TX Sales Associate

Lee Gabel
TX Sales Associate
Phone
(800) 933-9698
(806) 647-4375
5:00 am - 10:00 pm CST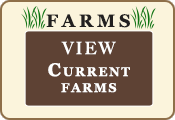 State: New Mexico

Region: East Central

County: Quay

Property Type: Cattle Ranch

Acres: 2,480 more or less

Taxes: $338.48 annually

Location: 8.5 miles West of San Jon, NM
on south side of old US Hwy 66

PRICE REDUCTION!



The ranch consists of 2,400 acres deeded land plus 80 acres of State Lease. A wet weather creek runs through the property for almost the entire north/south length of the ranch. Mesas on the ranch rise to over 4,000 feet and the low point of the creek bed is approximately 3,905 feet. Terrain is mesas, rimrock and broken country with a good variety of native grasses, browse, and a few cedars scattered throughout the ranch.

The home at the headquarters is older but has been remodeled and is located at a very picturesque location on the north end of the ranch near Old Highway 66. Water improvements include 3 working windmills with cattle drinkers and four dirt tanks. A domestic well provides water to the home and also to the corrals. Other facilities at the headquarters are an older but functional barn with horse pens, loading chute, working barn with chute, sorting alleys, etc. An older set of Fairbanks cattle scales needs new lumber on the deck but is thought to be in working condition otherwise.

Wildlife on the Box Canyon Ranch includes deer, quail, turkey, antelope and other game. The ranch is very accessible throughout. This is a very nice Northeastern New Mexico cattle ranch with excellent access from Interstate 40.
Scott Land Company LLC ~ Mailing address: 1301 Front Street~Dimmitt, Texas 79027
Physical Office Address: 1368 North Hwy. 385~Dimmitt, Texas.
Phone: (800) 933-9698 ~ (806) 647-4375 5:00 am - 10:00 pm CST
INTERNATIONAL DIALING INSTRUCTIONS
Independently owned in the Real Estate Business for over half a century,
specializing in farms and ranches, both Dry and Irrigated




The information contained herein is as obtained by Scott Land Company LLC - Dimmitt, Texas from the owner and other sources and even though this information is considered reliable, neither broker nor owner make any guarantee, warranty or representation as to correctness of any data or descriptions and the accuracy of such statements should be determined through independent investigation made by the prospective purchaser. This offer for sale is subject to prior sale, errors and omissions, change of price, terms or other conditions or withdrawal from sale in whole or in part, by seller without notice and at the sole discretion of seller. Readers are urged to form their own independent conclusions and evaluations in consultation with legal counsel, accountants, and/or investment advisors concerning any and all material contained herein.